Housewarming and the Fifth Anniversary Return Banquet has Successfully Concluded
2018-06-21 11:11:43
---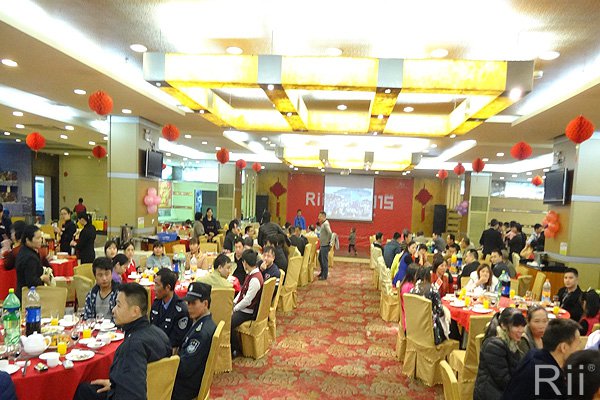 Take-off in 2015---Housewarming and the fifth Anniversary Return Banquet of Shenzhen Riitek Electronics Co, Ltd. has successfully closed.
The luck of next year has came while the achievements of last year will still last.
At 7 PM on Juan 30th, 2015, the annual return banquet of Shenzhen Riitek Electronics Co, Ltd., themed at "Take-off in 2015", was held at Bibogang Hotel in Baoan District, Shenzhen. The entertainment programs include dancing, singing, witty skit etc. There are also interacting games and luck draw. The whole bouquet is splendid and full of climaxes.
During the bouquet, Mr. Chen Junkui, Mr. Pang Xianyong, the general managers of RII Technology Co. Ltd, and Mr. Zeng Shiming, the general manager of Shenzhen Riida Technology Co., Ltd.,not only made addresses respectively, but also concluded an annual report and future planning for all the colleagues and suppliers, pointing out the direction for company development in the coming year.
The great suppliers and friends of Rii also attended this bouquet. Representatives from them made addresses as well. Through mutual communication and discussion on major matters in 2016, people cheers with joys and passions.
The bouquet came to an end at 10 PM, people were still lost in the evening, showing more expectations toward the bouquet in next year.