The first Table Tennis Championship held by Rii has successfully ended
2022-10-29 14:02:18
---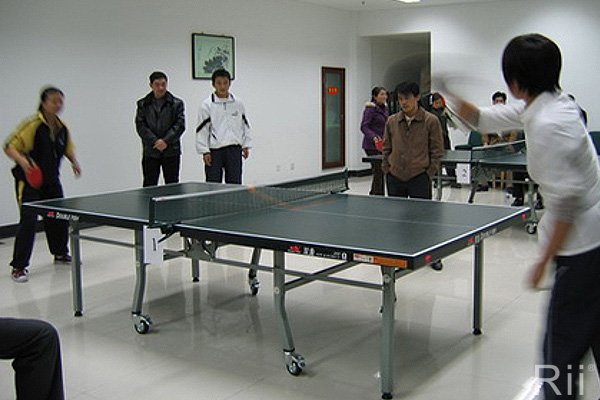 Sponsored by Shenzhen Riitek Electronics Co.,Ltd., co-organized by Shenzhen Riida Technology Co,Ltd and Shenzhen Zoweetek Technology Co,Ltd, the first table tennis and billiards game came to an perfect end on 7PM, Mar 5th through fierce competition between teams and single players.

There are 60 matches in total. 3 teams and 12 single players has got ranks in the competition. Zeng Jinling from Rii, Raodeng from Zoeweetek, and Xu Kaiting were the top three in male table tennis competition.Zhaofang, Huang Minping and Pang Qinglong, all from Rii are the top three in female table tennis game. Long Haiyang from Rii, Zeng Shiming from Riida, Wu Delong from Rii are the first three in male billiards game, Zhang Meixia, Pang Qinglong and Zhang Xinjin are the first three in female billiards game. The team No.1, which was the most eye-catching prize, was gained by Rii. The leader from Rii, Riida and Zoweetek present the awards to those players, giving this activity a perfect end.

After finished, excitement on everyone's face is obvious, Zeng Jinling, the championship of male table tennis match, said that "It has been five years since the last time I player table tennis, I didn't expect such an wonderful match here, our company is really nice to pay attention to the cultivation of culture. It's happy to work here, we are learning and we have fun! I expect the match next year".

Well, the first table tennis and billiards game was full of excitement, it not only brought fun to us, but also enhance communication between us. Thus the next match is surely much more expected.